Training Partner- SOMOY Infosys
PMGDISHA (Pradhan Mantri Gramin Digital Shaksharta Abhiyan) Scheme
Making one person in every family digitally literate is one of the integral components of the Prime Minister's vision of "Digital India".
Pradhan Mantri Gramin Digital Saksharta Abhiyaan is the scheme to make six crore persons in rural areas, across States/UTs, digitally literate, reaching to around 40% of rural households by covering one member from every eligible household by 31st March, 2019.
The Scheme would empower the citizens in rural areas by training them to operate computer or digital access devices (like tablets, smart phones etc.), send and receive e-mails, browse Internet, access Government services, search for information, undertake digital payment etc. and hence enable them to use the Information Technology and related applications especially Digital Payments to actively participate in the process of nation building. The Scheme aims to bridge the digital divide, specifically targeting the rural population including the marginalised sections of society like Scheduled Castes (SC) / Scheduled Tribes (ST), Minorities, Below Poverty Line (BPL), women and differently-abled persons and minorities.
Appreciation of Digital Literacy
To make a person digitally literate, so that he/she can operate digital devices (like Tablets, Smart phones etc) send and receive emails & browse Internet for information and undertake digital payment etc.
Eligibility Criteria
Nominated digitally illiterate person from every eligible rural household.
Age : 14 to 60 years
Course Duration
20 Hours (Minimum 10 Days and Maximum 30 Days)
Medium of Instruction
Official Languages of India
Fee
NIL
Evaluation
Independent external evaluation will be conducted by a National level certifying agency like NIELIT, NIOS, IGNOU, HKCL, ICTACT, NIESBUD etc.
-:TRAINING CENTRE ELIGIBILITY CRITERIA:-
Physical Infrastructure
Minimum carpet area of 200 – 500 sq. ft.
One class room to seat 5 – 20 students
Located within the Panchayat boundaries
Technical Infrastructure
Minimum of 3-5 Operational Computers (Laptop or PC) with genuine/ licensed software
Out of 3-5 computers, one shall be a low-end server
All computers should be connected on a local network
One High Resolution Web Camera (Minimum: 0.5 Megapixel, Recommended: 1280 x 720 resolution)
Reliable Internet Connectivity with the minimum speed of 256 kbps
One printer and scanner
3-5 Tablets/Mobile phones
Biometric devices prescribed by PMU
Manpower
Each training centre shall have a minimum of one teaching faculty, with a minimum educational qualification of NIELIT's BCC or its equivalent.
Documents Require for Training Centre Affiliation along with Application Form
·        
Copy of TC Head Aadhar Card
·         Copy of TC Head Voter ID
·         Panchayat Trade License of TC
·         Copy of TC Head PAN CARD
·         2 Inside & 2 Outside of Centre Photos
·         TC Head Bank Account Detail proof (1st page of passbook)
TRAINING CENTRE WILL GET Monetary Benefit Per Successful Candidates from TRAINING PARTNER SOMOY Infosys within 30 days from Completion of exam.
For PMGDISHA Training Scheme – No Affiliation fee shall be charge from Training Centre
About Training Partner – SOMOY Infosys
An ISO 9001 : 2015 Certified Organisation
Since 2007 in IT Skill Development Training Field.
Training Partner of SDI MES Scheme, DGE&T Govt. of India.
Training Partner of PMKVY Scheme (IT & ITeS and Retail Sector).
Training Partner of PMGDISHA (Formarly NDLM) Scheme.
Training Partner of PBSSD (Paschim Banga Society for Skill Development) Utkarsh Bangla
C.Roy Computer Literacy Mission is organized by SOMOY Infosys
More than 10 year experienced in IT& ITeS domain .
Have own Website (Online Registration & Online Exam System)
More than 85 Centres across West Bengal.
For any query about PMGDISHA Scheme:-
Log on- http://www.bcroyclm.org
E-mail- [email protected]/[email protected]
Helpline- 09476303545/7430056715/03242 255532/241238.
Note- For PMGDISHA Training Scheme – No Affiliation fee shall be charge from Training Centre or Students, It's absolutely Free of Cost.
Apply Now for Training Centre of PMGDISHA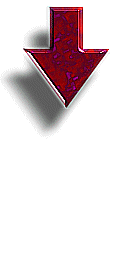 Download the Training Centre offline Application Form