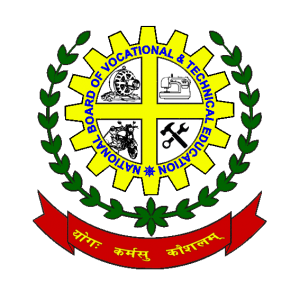 National Board of Vocational & Technical Education (NBVTE)
ABOUT
National Board of Vocational & Technical Education is the Skill Development and Employability arm of SOMOY FOUNDATION, an Education & Welfare Society enlisted as an implementing partner institution under the Ministry of Micro, Small and Medium Enterprises (MSME). The organisation presently operates across different locations within the state of West Bengal, and runs programmes in education and employability and it has been working tirelessly since incorporation in the areas of technical education and vocational training, with a keen focus on employability. Apart from train the youths, this organisation also endeavour to track the satisfaction level of the trainee, any queries and/or any assistance he/she may need.
OVERVIEW
National Board of Vocational & Technical Education commits itself to creating a more equitable and inclusive India by supporting processes that will lead to sustainable transformation, social inclusion and integration.
By creating opportunities that nurture talent and enable the socially disadvantaged to utilize their potential, the organisation contributes to an equitable social fabric. We are committed to inclusive growth and values of good corporate governance, ethical practices, dignity of the individual and the creation of a fair-minded and compassionate society.
Through programmes that involve both direct and indirect involvement in the community, the organisation has reached out to a huge number of beneficiaries since its inception. These programmes are run in close consultation with government and non-government partners and maintain a high level of quality to ensure long-term impacts.
Presently, National Board of Vocational & Technical Education (NBVTE) is running around 37 vocational courses towards development of education and employability, with the help of implementing partner organisations. The Organisation has a list of partners for 2015-16, and is reaching out to as many as 5,000 children and youth across the state of West Bengal.
EMPLOYABILITY
With a belief that educated and skilled young women and men are a country's true strength, National Board of Vocational & Technical Education (NBVTE) runs a large employability programme for youth, to equip them with skills that will make them readily employable and prepare them to face the job-market of the country.
National Board of Vocational & Technical Education's Training Programme or Skills for Market Training, is a model vocational training programme for youth from underprivileged backgrounds, which helps them to actualize their potential in a career of their choice. The Training Programmes equips youth from rural as well as urban communities with the requisite skills and attitudes for them to gainfully participate in the new economy.
Youth on these Training Programme, mostly first generation learners, have a minimum educational background, but typically lack the skills which are the jobs of today require – computers, soft-skills and basic know-how of working in formal environments. They typically fulfill five criteria, and are:
between 18 to 40 years of age
passes 10th standard
belonging to rural or urban locations, and socio-economically disadvantaged at large
able to read and comprehend simple English
in immediate need of a job
Right from the mobilization to admissions, through training and assessments, and till placements, self employment and further support, each function of the programme extremely thorough and carefully follows a defined set of processes, which are developed after thorough research and careful testing.
A highly extremely thorough and careful training along the lines of a well-defined curriculum supported by effective training manuals, a robust system of regular assessment, and support beyond the completion of the course, form the essence of the training programme. The organisation delivers the programme through partner organisations across fifteen locations in Bankura. It constantly invests in high-quality training and capacity building of the partners around the year.
Youth completing the training programme from these centres have successfully filled the demand supply gap across multiple industries and the service sector.
TECHNICAL EDUCATION
National Board of Vocational & Technical Education's initiatives in technical education are delivered through B.C.ROY Computer Literacy Mission (BCROYCLM).
B.C.ROY Computer Literacy Mission (BCROYCLM)
B.C.ROY Computer Literacy Mission (BCROYCLM) signifies the Development of Skills among the youths. A new model made possible by a historic collaboration involving some energetic and tireless institution heads of the partner organisations.
It works towards the following vision – "Vision to train the youths, both men and women, to be entrepreneurial and innovative as well as technically trained, so that they are capable of meeting the greatest challenges of the modern economy."
NBVTE Courses
| | |
| --- | --- |
| Course: | Diploma in Cutting & Tailoring ( VT- 201) |
| Duration: | 6 Months |
| | |
| --- | --- |
| Course: | Diploma in Soft Toys Making ( VT- 202) |
| Duration: | 6 Months |
| | |
| --- | --- |
| Course: | Diploma in Beautician( VT- 203) |
| Duration: | 6 Months |
| | |
| --- | --- |
| Course: | Diploma in Hair & Skin Care( VT- 204) |
| Duration: | 6 Months |
| | |
| --- | --- |
| Course: | Diploma in Hair Cutting & Designing( VT- 205) |
| Duration: | 6 Months |
| Course: | Diploma in Skin & Beauty Therapy( VT- 206) |
| Duration: | 6 Months |
| Course: | Diploma in Fashion Designing( VT- 207) |
| Duration: | 6 Months |
| Course: | Diploma in Automobile Repairing( VT- 208) |
| Duration: | 6 Months |
| Course: | Diploma in Refrigeration & AC Repairing ( VT- 209) |
| Duration: | 6 Months |
| Course: | Diploma in Mobile Repairing & Software Installation ( VT- 210) |
| Duration: | 6 Months |
| Course: | Diploma in Telephone Repairing & Servicing  ( VT- 211) |
| Duration: | 6 Months |
| Course: | Diploma in Radio-Tape-T.V Repairing  ( VT- 212) |
| Duration: | 6 Months |
| Course: | Diploma in Colour T.V Repairing ( VT- 213) |
| Duration: | 6 Months |
| Course: | Diploma in Basic Security Guard Training ( VT- 214) |
| Duration: | 6 Months |
| Course: | Diploma in Security & Safety Management ( VT- 215) |
| Duration: | 6 Months |
| Course: | Diploma in Welding Technician ( VT- 216) |
| Duration: | 6 Months |
| Course: | Diploma in Plumbing & Pipe-fitting( VT- 217) |
| Duration: | 6 Months |
| Course: | Diploma in Store Keeping( VT- 218) |
| Duration: | 6 Months |
| | |
| | |
| --- | --- |
| Course: | Diploma in House Keeping( VT- 219) |
| Duration: | 6 Months |
| | |
| --- | --- |
| Course: | Diploma In Mobile Maintenance( VT- 220) |
| Duration: | 6 Months |
| | |
| --- | --- |
| Course: | Diploma in UPS/Inverter Repair( VT- 221) |
| Duration: | 6 Months |
| | |
| --- | --- |
| Course: | Diploma in SMPS Repair( VT- 222) |
| Duration: | 6 Months |
| | |
| --- | --- |
| Course: | Diploma in Microwave oven Repair( VT- 223) |
| Duration: | 6 Months |
| | |
| --- | --- |
| Course: | Diploma in Steam Iron Repair( VT- 224) |
| Duration: | 6 Months |
| | |
| --- | --- |
| Course: | Diploma in Electric Rice cooker Repair( VT- 225) |
| Duration: | 6 Months |
| | |
| --- | --- |
| Course: | Diploma in Mixer & Grinder Repair( VT- 226) |
| Duration: | 6 Months |
| | |
| --- | --- |
| Course: | Diploma in DTH Installation & Maintenance ( VT- 227) |
| Duration: | 6 Months |
| | |
| --- | --- |
| Course: | Diploma In Nursery Teacher Training( VT- 228) |
| Duration: | 1 YEAR |
| | |
| --- | --- |
| Course: | Advance Diploma in Welding Technician ( VT- 229) |
| Duration: | 1 Year |
| | |
| --- | --- |
| Course: | Advance. Diploma in Mobile Repairing & Software Installation ( VT- 230) |
| Duration: | 1 Year |
| | |
| --- | --- |
| Course: | Diploma in Fashion Designing & Garment Manufacturing ( VT- 231) |
| Duration: | 1 Year |
| | |
| --- | --- |
| Course: | Professional Diploma in Beautician ( VT- 232) |
| Duration: | 1 Year |
| | |
| --- | --- |
| Course: | Diploma in Xerox Machine Repair ( VT- 233) |
| Duration: | 1 Year |
| | |
| --- | --- |
| Course: | Diploma in Printer Repair( VT- 234) |
| Duration: | 1 Year |
| | |
| --- | --- |
| Course: | Diploma in Motor Winding( VT- 235) |
| Duration: | 6 Months |
| | |
| --- | --- |
| Course: | Diploma in Electrician & Wireman( VT- 236) |
| Duration: | 6 Months |